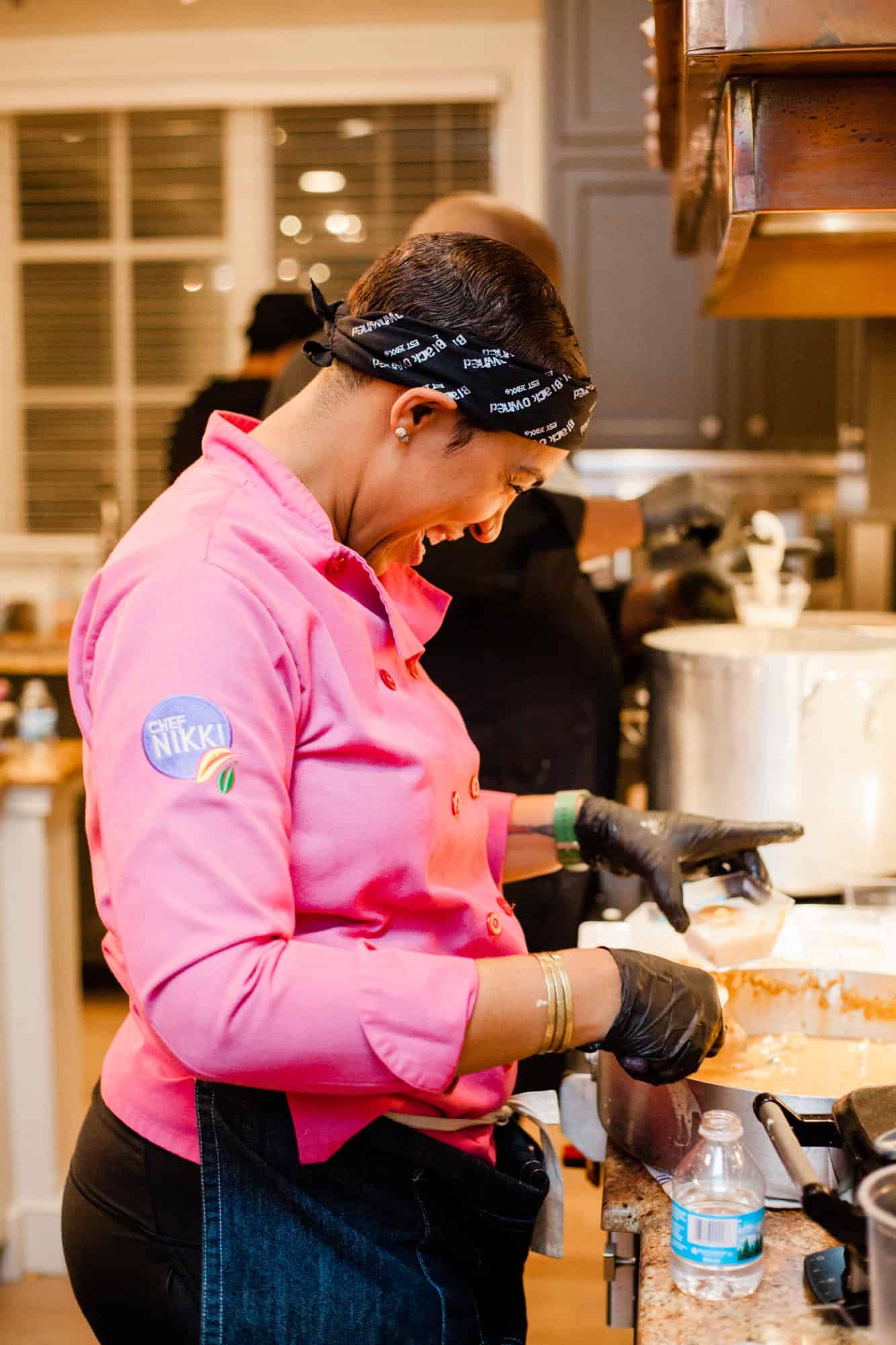 Chef Nikkie Steward's company, The High End Affair is putting on yet another amazing event in Columbus, Ohio called Danksgiving – her High End spin on Thanksgiving with an infused twist.
What is The High End Affair you ask?  It's an Infused dinner party with like-minded individuals who believe and support the vision of a Cannabis-friendly Ohio.
If you're looking for an amazing event and something really different, this is it.  They have live music, various infused foods, body rubs, gift giveaways & more!
Everyone who was at the first one raved about the food, company and atmosphere – you don't want to miss out on this! However, the list is about to close tomorrow, Sunday November 11th, 2018 for this one, so register within the next 24 hours or you'll have to wait until the next one…
Here was the menu for one of her recent events:
HORS D'OEUVRES
CHICKEN & WAFFLES SKEWER/VEGAN CHICK'N WAFFLES SKEWER W/ INFUSED BOURBON MAPLE SYRUP
5mg THC
PETITE SHRIMP AND GRITS/ PETITE CHA-CHA & GRITS
5mg THC
FRIED MAC AND CHEESE BITE W/ COLLARD GREENS*
5mg THC
ENTREES
JERK JACKFRUIT SLIDER W/ PINEAPPLE CHUTNEY & PLANTAIN CHIPS
5 mg THC
WATERMELON CEVICHE W/ GLASS NOODLES
5mg THC
SMOKED BRISKET W/ A GOAT CHEESE POLENTA
10mg THC
DESSERTS
MADAGASCAR VANILLA BEAN CUPCAKE W/ SWEET AND SALTY KETTLE-CORN BUTTERCREAM
10mg THC
VEGAN CINNAMON KUSH CRUNSH MILKSHAKE
15mg
LEMON GINGER HIBISICUS POP W/ LEMON ZEST, CANDIDED GINGER
CBD
There may be some spots available, best bet is to sign up on her website to "Be Notified" – www.TheHighEndAffair.com
We'll see you there!