On December 11th, 2019, Ohio State Representative, Juanita Brent from District 12 in Cuyahoga County, presented language & guidelines for an Adult Use Cannabis program at the Cleveland School of Cannabis..  These proposed guidelines were discussed in an open-forum with a group of about 50 Ohio cannabis industry professionals.  We were there to record and document everything and you can view the entire presentation video at the top of this article.   Ms. Brent wanted to discuss this new proposed language that outlines the rules and guidelines that Ohioans feel would be fair for an upcoming, Ohio Adult Use Cannabis Bill she is introducing.
If it's one thing that was clear, everyone wants this to be an OPEN & FREE industry.  This means making things affordable for the "average Joe" and not putting a cap on the amount of licenses.
It is well known that the current Ohio Medical Marijuana licensed industry is difficult, if not impossible to get licenses in.  Their yearly fees cost upwards of $200,000 – keeping it far out of the reach of your average Ohioan.
This new bill that State Rep. Juanita Brent is introducing, will create an Adult Use Cannabis program that also includes the highly controversial & very sought after, "Home Grow".  It also creates a "Micro-Grow" license that has a 150 plant count with fees around $1,500!
You can read more about her proposed program below.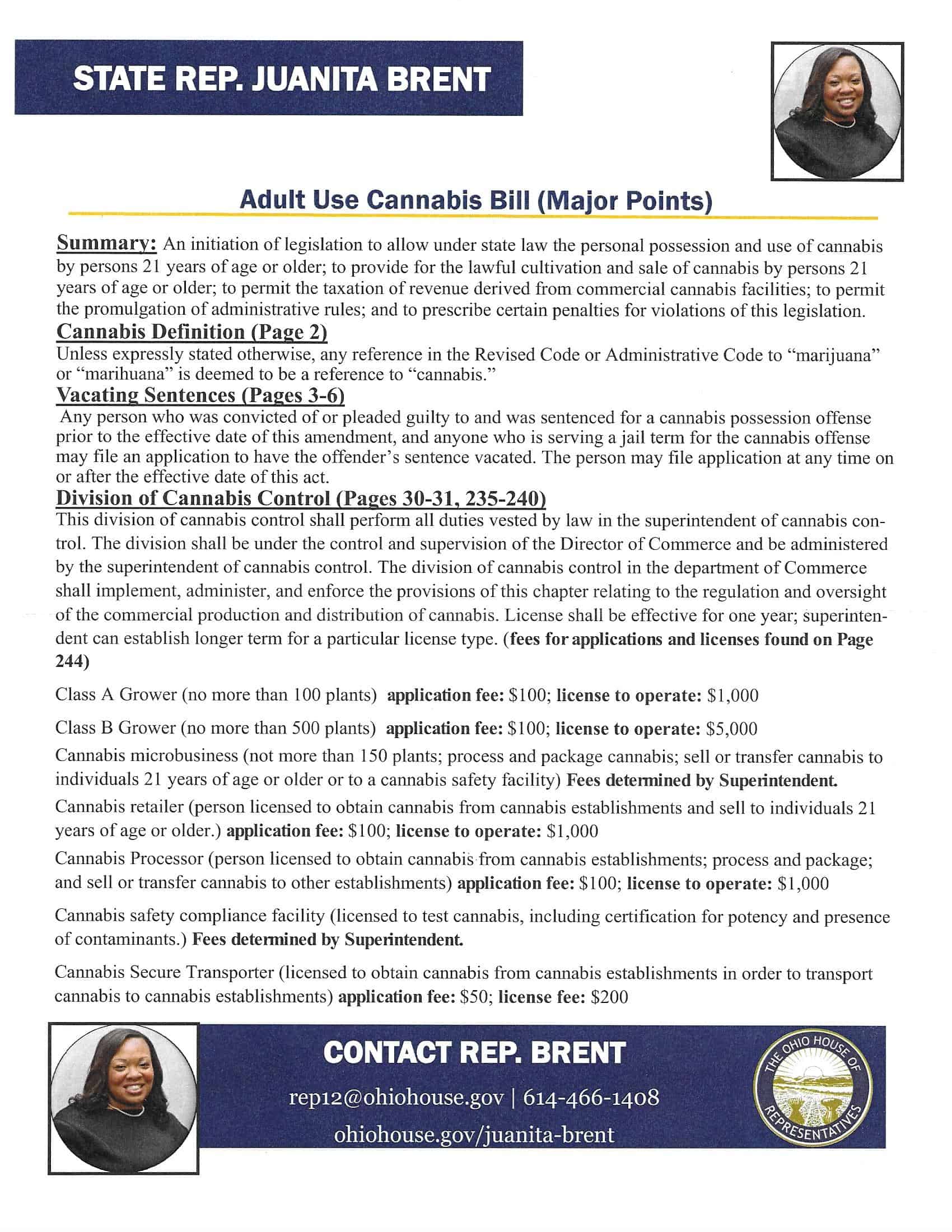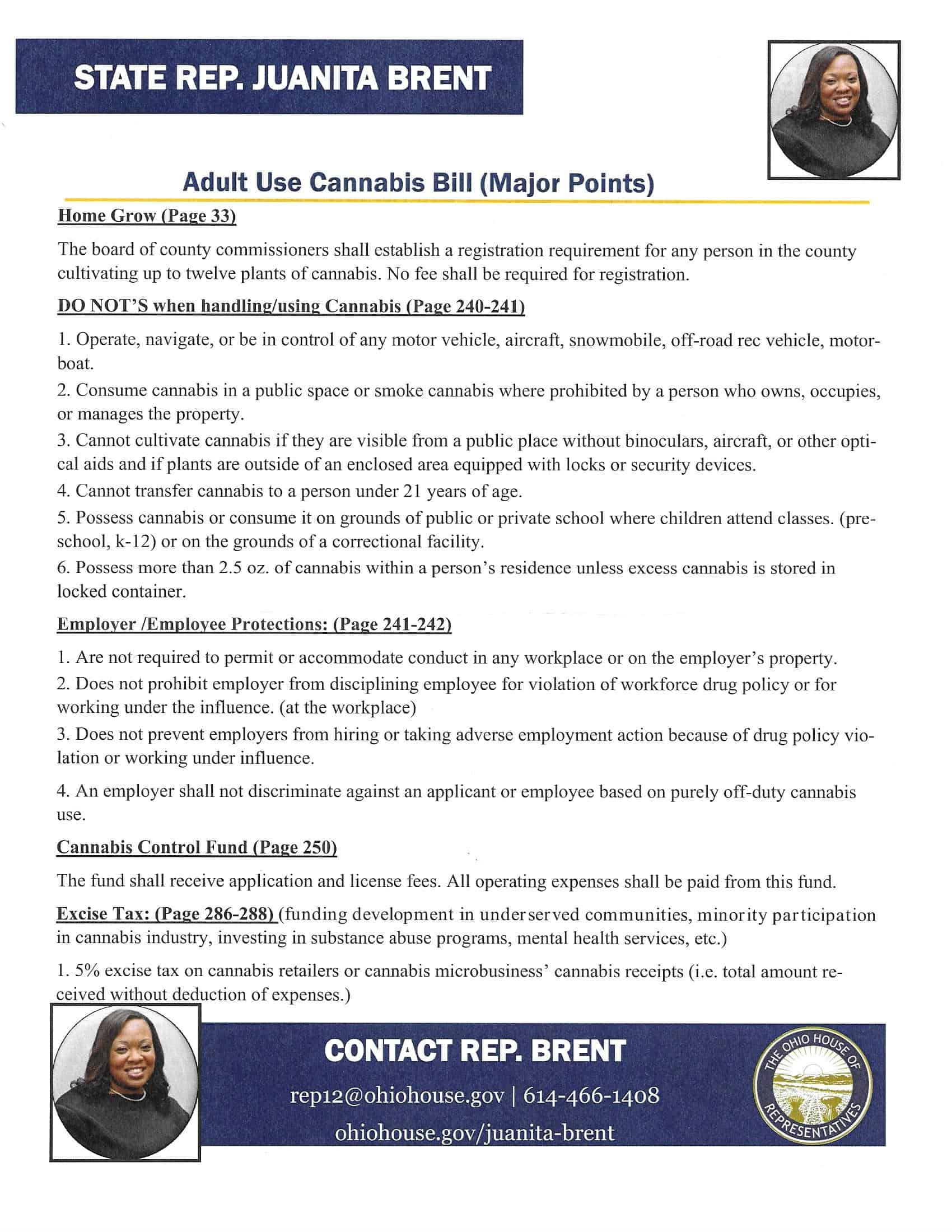 For more information and to contact State Rep Juanita Brent visit:
http://www.ohiohouse.gov/juanita-o-brent
If you are a proponent of a free & open market, Adult Use Cannabis Bill, we suggest you contact your local legislator and let them know ASAP! 
There IS a Republican co-sponsor right now, but it's State Rep. Juanita Brent that is really spear-heading this bill.  
This bill is being submitted SOON (2-4 weeks) and will NOT be voted on by the citizens of Ohio, but instead solely by the Ohio Legislators.  We should know by Spring of 2020 whether this thing has legs or not.
We at OhioCannabis.com will continue to keep you updated as this Adult Use Cannabis Bill develops.