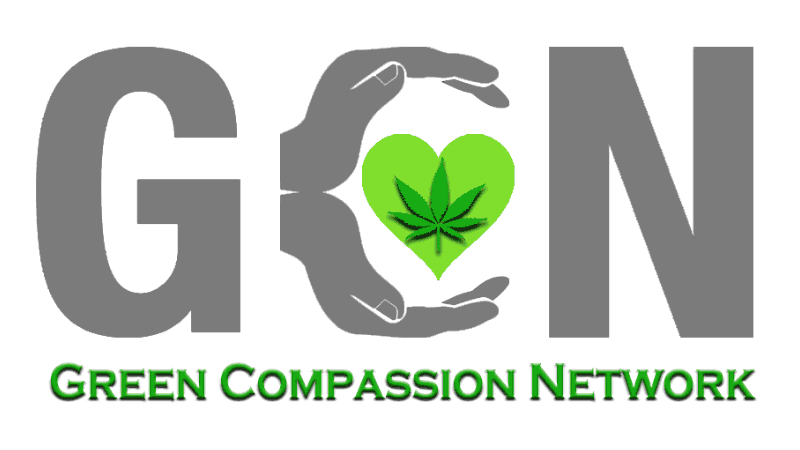 Green Compassion Network Presents: FYI – Medical Marijuana In Ohio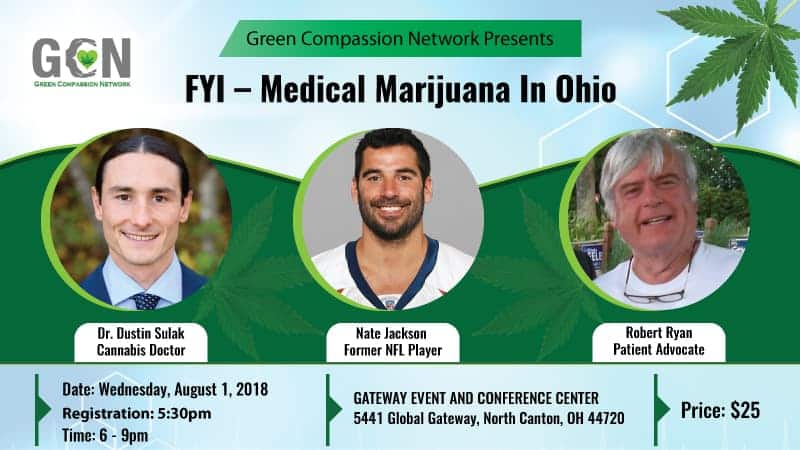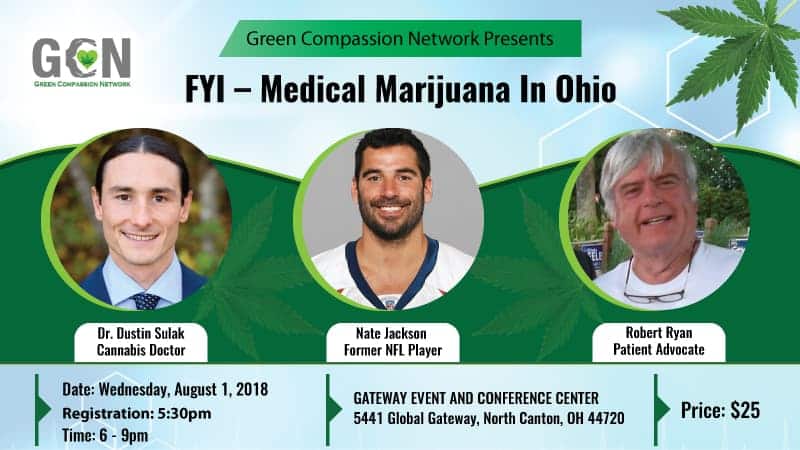 Hosted by Green Compassion Network, LLC – An Evening for Patients/Caregivers, Doctors, and the Public to learn about Medical Marijuana in Ohio.
Ohio's Medical Marijuana Program will launch on September 8, 2018.
There is much to understand about the health benefits of this
controversial wonder plant. Hear from Dr. Dustin Sulak, a leading
medical cannabis expert, Robert Ryan, Executive Director of the
Ohio Patient Network, and Nate Jackson, former NFL player, and
Ambassador for Athletes for Care.
Admission includes refreshments, and raffle!
Seating is limited.