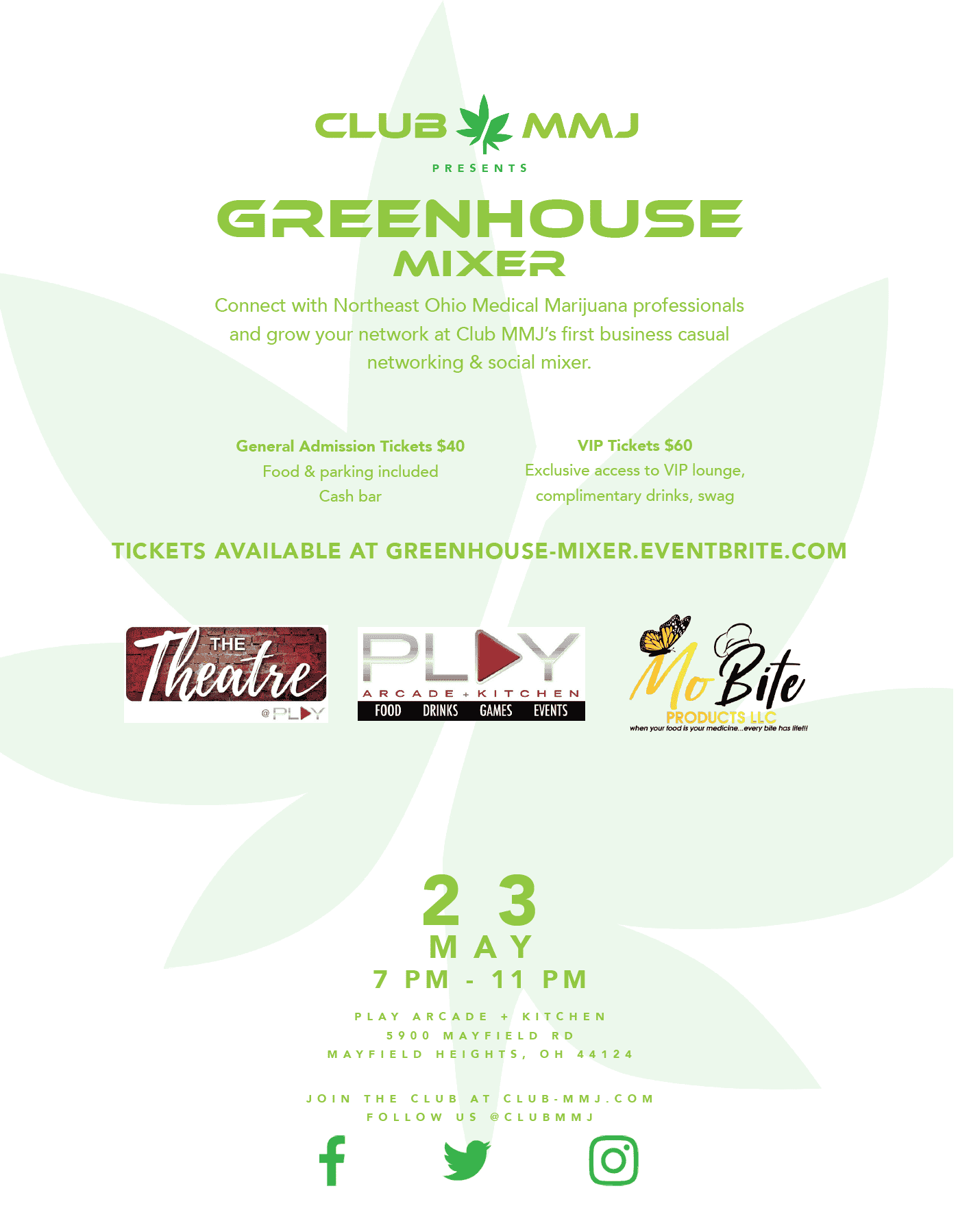 Club MMJ Presents: Greenhouse Mixer (Cleveland)
Connect with medical marijuana professionals throughout Northeast Ohio and grow your network – one bud at a time!
Join us for our very first kick-off event Play Arcade + Kitchen in Mayfield Heights, OH on May 23, 2019.
Grow your network, skills and budding opportunities. This event is open to any processors, growers, cultivators, dispensaries, law firms and any other service providers for an evening of fun, networking and socializing.
Not in the industry? You're welcome to join us to get your foot in the door and connect with a community of like-minded individuals and industry professionals to maintain a quality and stimulate growth in Northeast Ohio.
Follow @ClubMMJ on Facebook, Twitter and Instagram to stay up to date on ticket sales and other upcoming events throughout Ohio.
Sponsorship applications are OPEN at this time.  Visit their website for more information.