The Ediybles Holiday Cannabis Market Promo is here!  JohnnyCannabis stopped by the office of Ediybles to talk about their upcoming Holiday Cannabis Market on December 14th, 2019 from 1-7pm at RedSpace in downtown Cleveland, Ohio.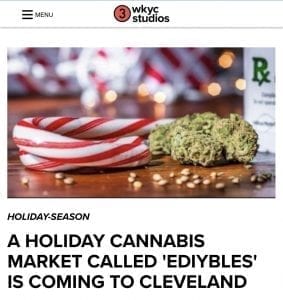 WKYC-TV Channel 3 Cleveland News has even done an article to help promote this event and OhioCannabis.com was highlighted in the article as well!
Ediybles offers training to medical marijuana patients and others that are interested in learning how to properly dose and infuse their food to create their own at home Ediybles!