Part 5 of our Cannabis Cryptocurrency series is Paragon Coin (PRG). This is the one that we've been really looking forward to writing about. This is the first Cannabis Cryptocurrency that is a DAPP (Decentralized-APP) built on the Ethereum ERC-20 protocol & utilizes Smart Contracts to store data. Smart Contracts are what separated Ethereum from Bitcoin and catapulted it forward to the 2nd/3rd most valuable cryptocurrency by incorporating a way to write data to the blockchain. Once they have this ability, these cryptocurrencies are really no longer considered "Coins" and are considered "Tokens" and become a digital asset as they have utility purpose within their respective ecosystem.
Paragon Coin is trying to bring transparency to the cannabis industry and help marijuana users know as much info about the cannabis they're going to consume as possible. Working on inefficiencies in the distribution process, banking regulations and even creating physical cannabis spaces that double as new canna-business incubators they call ParagonSpace, a place where cannabis companies can co-exist and work synergistically. You can read more of their White Paper and discover why they may be the most reasonable and needed implementation of cryptocurrency into the cannabis industry.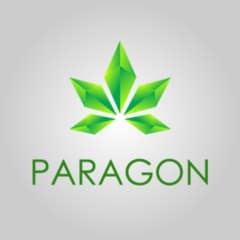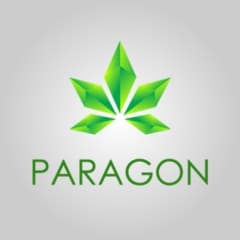 They had their ICO (Initial Coin Offering) which is a form of fundraising for cryptocurrencies last September/October of 2017 and initially raised over $70 million dollars to build & integrate a blockchain platform in the cannabis market & help support the legalization of cannabis. However they were struck with several lawsuit claims for reasons including misrepresentation, misuse of funds & illegal fundraising. The lawsuits also claim that Paragon failed to register their ICO with the Securities & Exchanges Commission (SEC) and the SEC subsequently ramped up their investigations into Paragon and other cryptocurrencies that launched as an ICO in 2016-2017 instead of as a security. CEO Jessica VerSteeg defended herself & Paragon Coin against the allegations saying they followed all of the legal requirements at the time and tried to be fully compliant with all applicable laws regarding this as ICO's are a very new form of fundraising.
While these legal issues pushed on their team continued to work hard with their heads down to hit their goals on their road map to develop their company into what may be the most interesting & valuable way to store TRUE seed to sale information that will be all available to the end user via a simple QR code. Want to know the nutrients, growing conditions, harvest date, production batch, testing results etc? All of that information and more will become available to the end user when companies adopt and utilize Paragon Coin for it's game changing Smart Contracts for the cannabis industry.
The Securities & Exchange Commission (SEC) announced on November 16th, 2018 that it had settled charges against Paragon Coin for not registering their ICO as a Security, which they have decided Paragon is in fact a security. Some may think that's a problem, but it's actually great news! CEO Jessica VerSteeg was quoted saying "Paragon is making history! We're excited to announce an important settlement we've been working on for over a year — a very positive agreement with the U.S. Securities and Exchange Commission that will effectively put an end to the uncertainties of the legal status of our PRG tokens."
"Working shoulder to shoulder with an amazing team of lawyers from Schulte Roth & Zabel LLP, as well as an extremely knowledgeable team at the SEC, we have been able to reach this trailblazing deal that we expect will serve as the model for compliance for ICOs going forward," she added. You can read Paragon's official statement here: Paragon reaches settlement with the SEC.
Paragon Coin is one of the first ICO's laying the ground work on becoming a security by setting a precedent and actively working with the SEC to file all of the proper paperwork and also compensate any harmed investor and they are also required to pay a $250,000 penalty to the SEC for not registering as a security from the start.
Paragon Coin (PRG) was originally available to purchase easily with Bitcoin or Ethereum on hitbtc.com, but now that it's moving to a security status, it has been de-listed from their website. It's unknown how things are going to proceed at the moment, but unless you are an accredited investor, Paragon Coin may not be available for you to buy. It will however be be a very interesting & useful DAPP for you to track your cannabis, seed to sale. At this time it is unknown where or how you can purchase PRG but you should definitely track it's development & you can also download & start testing out their DAPP on either iOS or Android. You can find more updated info on the future of their company here: Paragon Coin New Beginnings
What is an Accredited Investor you might ask?
Accredited investors meet standards defined by the US Securities and Exchange Commission which allow them to invest in certain private securities offerings. Most startups raising money do so from accredited investors only.
The SEC web site contains the full definition. In general, any of the following would meet the standard:
Individuals with annual income over $200K (individually) or $300K (with spouse) over the last 2 years and an expectation of the same this year
Individuals with net assets over $1 million, excluding the primary residence (unless more is owed on the mortgage than the residence is worth)
An institution with over $5 million in assets, such as a venture fund or a trust
An entity made up entirely of accredited investors
You can find more info & follow their progress on their website: Paragon Coin
They also have a Paragon Telegram Channel
[hoops name="ParagonCoin"]