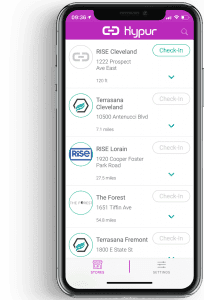 Here is a list of all Ohio Dispensaries accepting Hypur for payment when purchasing Ohio Medical Marijuana.  Hypur is an app that allows you to check out at Ohio Dispensaries without requiring cash.  It securely links directly to your bank account and is discreet when it charges to your account.
Here is a list of participating Ohio Dispensaries accepting Hypur, that allows you to use the Hypur app to purchase Ohio Medical Marijuana products.
Soothe Dispensary – 1155 N. Main Street, Bowling Green, Ohio 43402
Mad River Remedies – 5604 Airway Rd, Riverside, Ohio 45431
Buckeye Botanicals – 3 Acy Ave, Jackson, Ohio 45640
Ohio Cannabis Company – 23024 County Rd 621, Coshocton, Ohio 43812
The Forest – 1651 Tiffin Ave, Sandusky Ohio 44870 
Rise Dispensary Locations:
Cleveland – 1222 Prospect Ave East, Cleveland, Ohio 44115
Lakewood (Madison Ave.) – 11818 Madison Ave. Lakewood, Ohio 44107 
Lorain – 1920 Cooper Foster Park Road, Lorain Ohio 44001
Toledo – 3157 West Sylvania Ave, Toledo, Ohio 43613
Terrasana Locations:
Garfield Heights – 10500 Antenucci Blvd, Garfield Heights, Ohio 44125
Fremont – 1800 E State St, Fremont, Ohio 43240
Springfield – 183 Raydo Circle, Springfield, Ohio 45506
Columbus – 656 Grandview Ave, Columbus, Ohio 43215
Verdant Creations: 
Marion – 326 Jamesway Rd, Marion, Ohio 43302
Newark – 1546 W Church St, Newark, Ohio 43055
Columbus – 1243 N Cassady Ave, Columbus, Ohio 43212
Cincinnati – 5149 Kennedy Ave, Cincinnati, Ohio 45213
If your local Ohio Dispensary doesn't offer Hypur as a payment option for you, tell them to sign-up!  It's no additional cost to you and it's a really great option to use instead of always worrying about carrying cash on your or paying those high ATM fees.
Hypur is also available nationally across other US states that have legal cannabis either medical or adult use.
Don't worry about carrying cash anymore when visiting Ohio Dispensaries and just use Hypur!
Pay Safe, Pay Smart.
Pay with Hypur.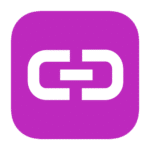 Click The App Icon & sign-up using our Referral Code to get $20 the first time you use the Hypur App!